Tour price: $40
Tour duration: 6 hours
Dubai is built in the middle of the Rub Al Khali desert, which means "empty quarter" in Arabic. Thanks to the ultra-modern architecture of Dubai, the quarter is now not so empty, nevertheless, it is worth escaping for a day from the urban paradise and getting into the hot embrace of the desert. There you will see unsteady sands, blooming oases, and strings of camels.
Rub Al Khali, like any other desert, is full of danger. For example, in some places the sand temperature can reach 70C, mobile communications no longer catch, and the car may easily get stuck in these sands forever. That is why for such tours you need an off-road vehicle and an experienced guide who knows well how everything works here.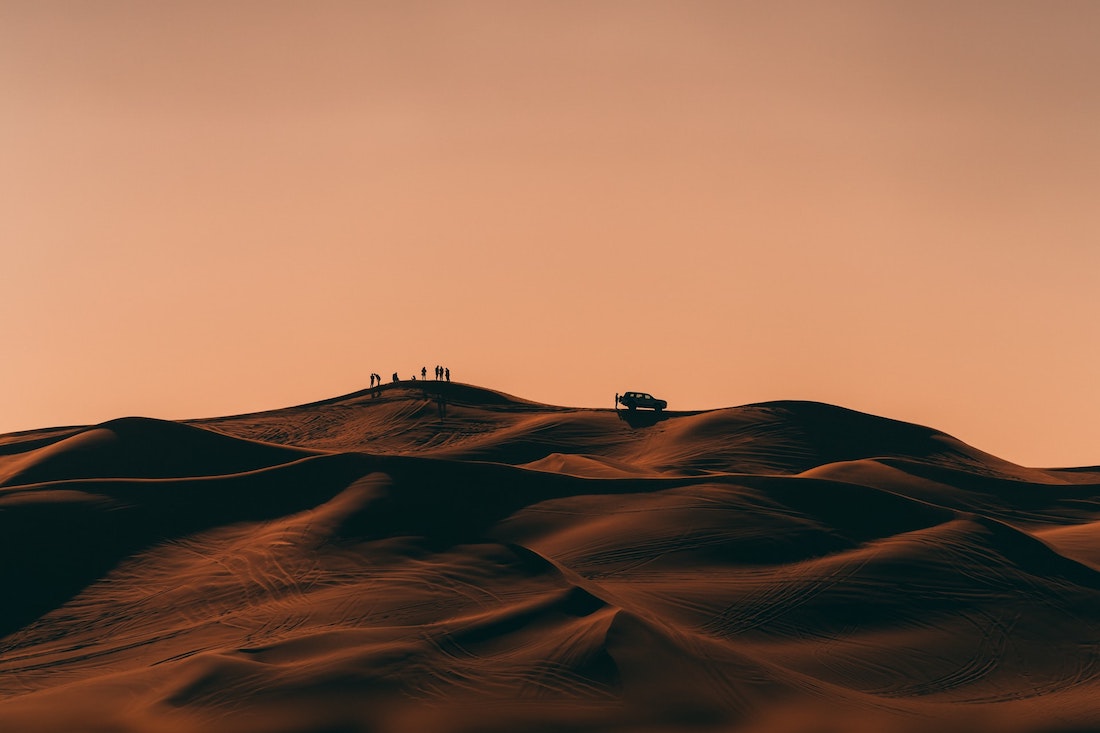 Author: Photo by Damir Babacic on Unsplash
Traditionally, the excursion program looks like this: an impressive-looking SUV drives up to your hotel, picks you up, and leaves you one-on-one with endless sands and vivid impressions. Later, when you enjoy nature, the activities start. You may take part in riding the camels, learning how to dance belly dance, cooking traditional food, and listening to the stories of locals.
The desert is just over an hour from Dubai. You can choose the time of the tour, but tourists are most excited about the tour at sunset. The sun setting on the sands, surrounded by a blazing glow, is truly impressive. And then the night comes, it gets cooler, the sounds are muffled and myriads of stars appear in the sky and you stand in the middle of all this splendor.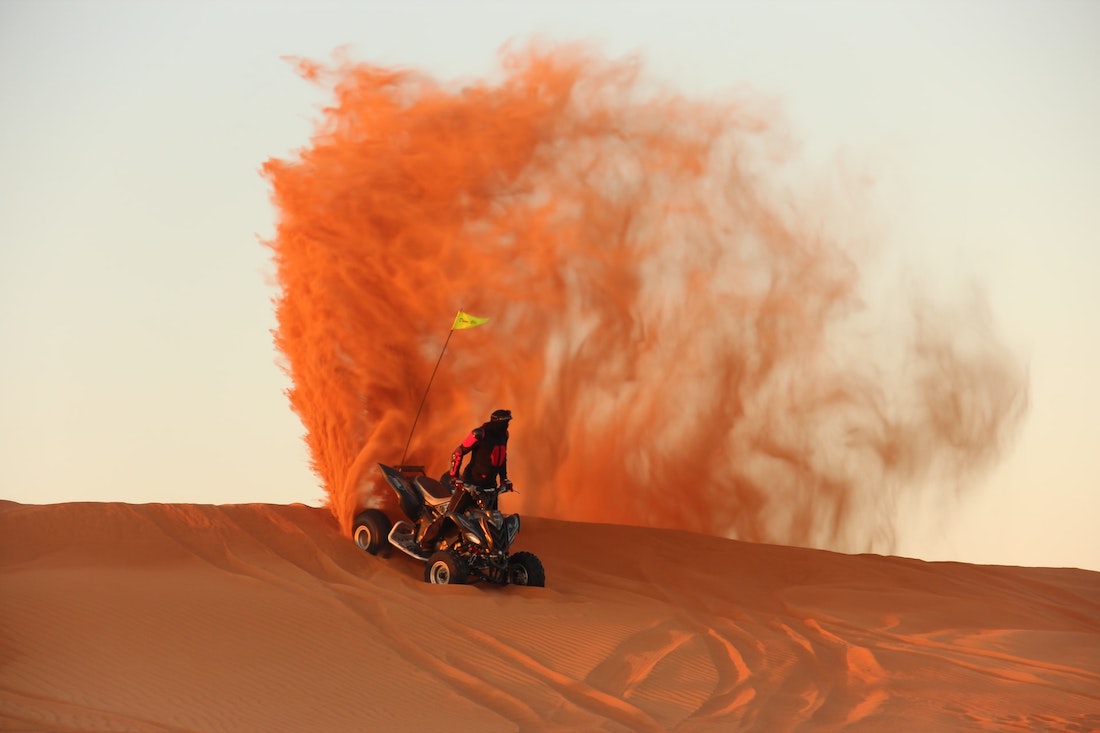 Author: Photo by Mayar Zidan on Unsplash
A professional driver will certainly take you for a ride on the dunes where some of the slopes will be almost vertical. He will let you enjoy spectacular tricks, and then bring you to a place where you can ride quad bikes and camels (for an additional fee). Another original point of the program may be dinner in a Bedouin village. Bedouins have been living in the desert for hundreds of years and had quite enough time to adapt to difficult conditions where there is no life for tens and hundreds of kilometers in front and behind. You can get acquainted with the conditions of their life and habits, and then join a simple meal on the carpet. Even the simplest food becomes tastier when it is seasoned with a bright fire show, belly dance, and melodic Arabic songs.
And as a keepsake, you will take hundreds of photographs and henna drawing on your hand with you. The henna will be erased in a couple of days, unlike memories.
The price of a 6-hour safari tour with a Bedouin-style dinner is $40. A comfortable vehicle will pick you up at your hotel and will get you to a wild desert to enjoy a camel ride, dune bashing with an experienced driver, and a special dinner accompanied by music and dances. Book Desert Safari Tour.